On a hot summer day, the easiest thing to whip up is Banana Ice-Cream! With only 2 frozen bananas as the ingredients, this ice-cream is naturally dairy-free!
This ice-cream is SCD, GAPS, & Paleo safe.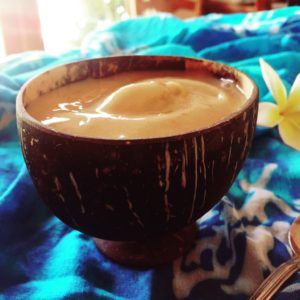 Banana Ice-Cream
Author:
Summer Williams www.SummersKitchen.com
SCD, GAPS, Paleo, Dairy-Free, Soy-Free, Gluten-Free, Refined Sugar-Free
Ingredients
2 frozen organic ripe bananas
*I buy bunches of bananas, and then peel and freeze them once they have brown spots on them. Keep them in the freezer for ice-cream or smoothies.
Instructions
Place 2 frozen bananas in a high speed blender.
Blend until smooth.
Serve immediately.